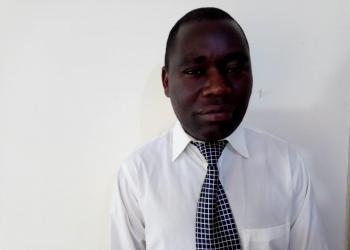 My name is Seleman Wilson Mwalwimba. I am a Malawian national, working at Mzuzu University (MZUNI). The University in question is Malawi's second Public University, located in the Northern Region of the country. I work as a Senior Library Assistant. 
Since joining MZUNI 7 years ago, I have had a broad range of responsibilities, including those that place emphasis on copyright and plagiarism issues as well as oversaw with others the process of establishment of the Technology and Innovation Support Centre (TISC). It is mostly from these roles that my interest and anticipated career hopes in IP had grown.
I was motivated to explore more about the TISCs and Intellectual Property (IP) profession in general considering that the library is a central place for copyright information as IP issues are closely related to the use of electronic resources, scholarly communication and plagiarism. However, I seldom had the authority to work with IP education in a formalized way. Kwame Nkrumah University of Science and Technology (KNUST) IP education has formally and uniquely prepared me to have a fairly good understanding of IP.
The Masters Programme in IP at KNUST fits perfectly with what I hoped to get out of IP education. I believe it will bring more excitement in future with the recruitment of more IP professional Lecturers including Professors. With the knowledge equipped, I am thrilled to add value to IP profession in Malawi, develop my skills to help grow the profession, and eventually move into roles of greater responsibility.
Thank You.