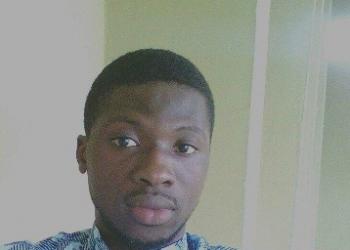 My name is Mr. Emmanuel Agyabeng Fofie, a Ghanaian who holds a Bachelor's degree in Herbal Medicine from Kwame Nkrumah University of Science and Technology (KNUST). I worked as Teaching Assistant at the Faculty of Pharmacy, KNUST before pursing Masters of Intellectual Property (MIP) program. In general, KNUST is one of the leading universities in Africa in area of research and I was excited to be admitted to pursue MIP after completion of my undergraduate study.
I truly enjoy being a student of KNUST pursuing Intellectual Property with amazing course mates and lecturers. I really enjoy how the course has been structured. The teaching and study method are phenomenal. The MIP program has diverse areas such as patent, utility models, integrated circuits, industrial design, trademarks, copyright, geographical indications, traditional knowledge and trade secret that are related to every field. Students are given opportunity to work in groups, share ideas and study together. The most rewarding aspect of the program has been the ability to apply what is taught in daily life situations. It has a practical application. I also enjoy meeting new people from various countries in Africa and learning new culture.
I recommend that books and related materials on all the subjects of IP should be made available at the University Library since few study materials are provided.
I have developed a keen interest in the area of Traditional Knowledge so far and wish to pursue more research on that area.