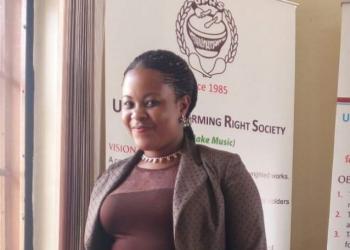 My name is Nakintu Moreen, am a licensing officer at Uganda performing right society in Uganda.
Master of philosophy in intellectual Property has given me a chance to explore and raised my skills in Industrial property, copyright and related rights, geographic indication and traditional knowledge, plant breeders right among others.
The knowledge and skills acquired will help me to improve the intellectual property awareness in Uganda and improve on the performance of Collective Management Societies (CMOs)
The knowledge also will improve service rendering process for creative musician and those who come up with new invention (musicians and other SMEs) as they have been having a challenge of how and where to register or patent their new inventions
This will also strengthen IP knowledge understanding, Awareness through establishment of Intellectual Property consultancy firms of experts which will be used as a stepping on fighting ignorance of IP knowledge.