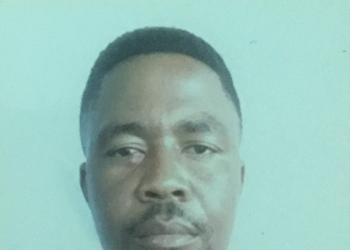 Allen Katjinjaa from Namibia, a highly motivated individual who doesn't give up on chasing for his dreams. He posses vast experience in Administration having served for various organizations' including the Ministry of Industrialization, Trade and SME Development as an Administrative office in the Department of Business entrepreneurial development and promotion responsible for SME's registration for certification and capacity building under the project of Equipment Aid Scheme.
My passion for Intellectual property came out of serendipity when I came across an advert in the daily newspaper and I applied for the programme, without much knowledge of what Intellectual Property entails. After a week in MIP class it came to reality that I am in for it no turning backwards.
Having an educational background in Business my future prospects out of this programme is that I want to become a specialized Auditor in Intellectual Property. After realizing that Africa posses the Intellectual property rights which its value is unrecognized. In the world that is driven by the knowledge-based economy its high time that Africa start to value its intangible resources and add value to them in order to gain competative advantage out of it. The programme have introduced me to a wider dimensions of intellectual property policy and regulatory issues that applies to broad societal developmental agendas in the continent. The master of Intellectual Property offers various employment opportunities including Patent examiner, patent attorney, patent drafting, Trademark examiners in public and private organizations.