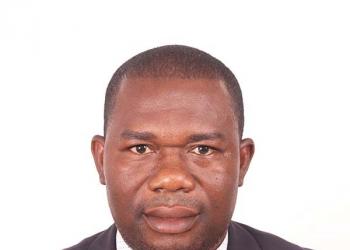 My name is Gershon Kwadzo Dedzo; a Ghanaian who holds degree in law (LLB) and with ten years (10years) experience as Trademark administrator in one of the law firms in Ghana. I became a student of MIP in Kwame Nkrumah University of Science and Technology(KNUST) in 2018 through an advert published on ARIPO website. So far, I must say it has been very good experience and interesting, especially to someone like me who has prior knowledge on Intellectual Property (IP). This is because prior to coming to start MIP course, I did not know that Intellectual Property entails a lot. I had known areas of IP to be only Trademarks, Patent and Copyright. But this MIP course has exposed me to other areas of IP like Traditional Knowledge, Genetic resources, Artificial intelligence and among others.
And also, the program has exposed me to experience different diverse culture from our brothers and sisters from African countries like Kenya, Malawi, Namibia, Tanzania, Uganda and Botswana. This support the saying that there is always strength in diversity.
Notwithstanding above, I recommend that the program be improved upon by making sure that competent and knowledgeable lecturers in the field of IP are brought on-board to teach the course. That is to say, lack of IP lecturers to teach the course is a major hindrance to the success of the program going forward.
My aspiration after this program is to excel in the field of my work and also to become a leading international IP lawyer and consultant.  
Thanks to ARIPO and KNUST for this golden opportunity.